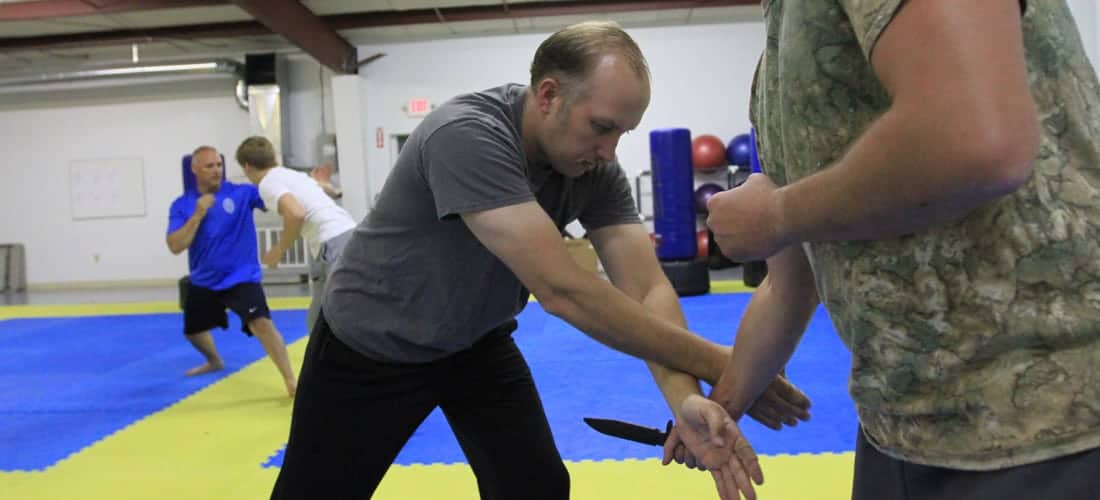 Since the knife is considered by many to be more dangerous than a gun in a self defense situation, our knife defense classes focus on evading the knife with a basic strategy of body away from weapon and weapon away from body. We take our students through levels of development; protecting yourself, defending yourself, then take away skills. We accomplish this over time using realistic training knives, lipstick on the blade drills and later a shock knife that provides visual, audible, and physical deterrents to ensure the best training possible.
Why Knife Defense?
– Learn to protect and defend yourself
– Develop knife take-away skills
– Practice with realistic training scenarios
– Conveniently offered at your location
Have Questions?
Contact Virginia Self-Defense & Fitness to get the answers you're looking for.