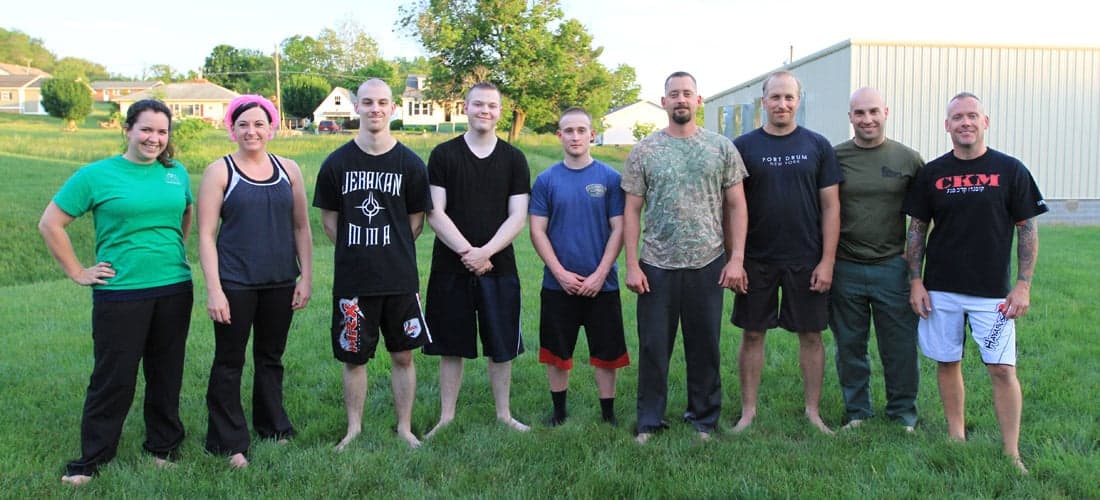 Commando Krav Maga (CKM) uses a combination of techniques for combat survival and self-defense which make it one of the most effective Israeli fighting systems in the world.
Considered by many to be the most advanced Israeli hand-to-hand combat systems, CKM has changed the way instructors and combat professionals have come to view modern self-defense preparation for real-world attacks. CKM has created wide-spread appeal through its proven effectiveness in close quarters battle, but more important is the constant push to adapt and evolve raising the bar on what is possible for you to achieve in the most impossible situations.
Virginia Self-Defense & Fitness offers CKM techniques as the foundation for seminars, regular classes and private training. Classes are offered in Waynesboro and Staunton Virginia.  Contact us today to schedule a seminar at your location.
On Site Krav Maga Seminars 
On site seminars are offered individually or combined. Individual seminars are a minimum of 2 hours. Pricing is based on location and number of participants.
Why CKM?
– Devastating Israeli fighting system
– Prepares you for real-world situations
– Very effective in close quarters
– Offered in Staunton, VA or at your location
Have Questions?
Contact Virginia Self-Defense & Fitness to get the answers you're looking for.